Mare than €3000 were spend on bandages and tourniquets
19.01.2023
2023-05-19 12:37
Mare than €3000 were spend on bandages and tourniquets
Mare than €3000 were spend on bandages and tourniquets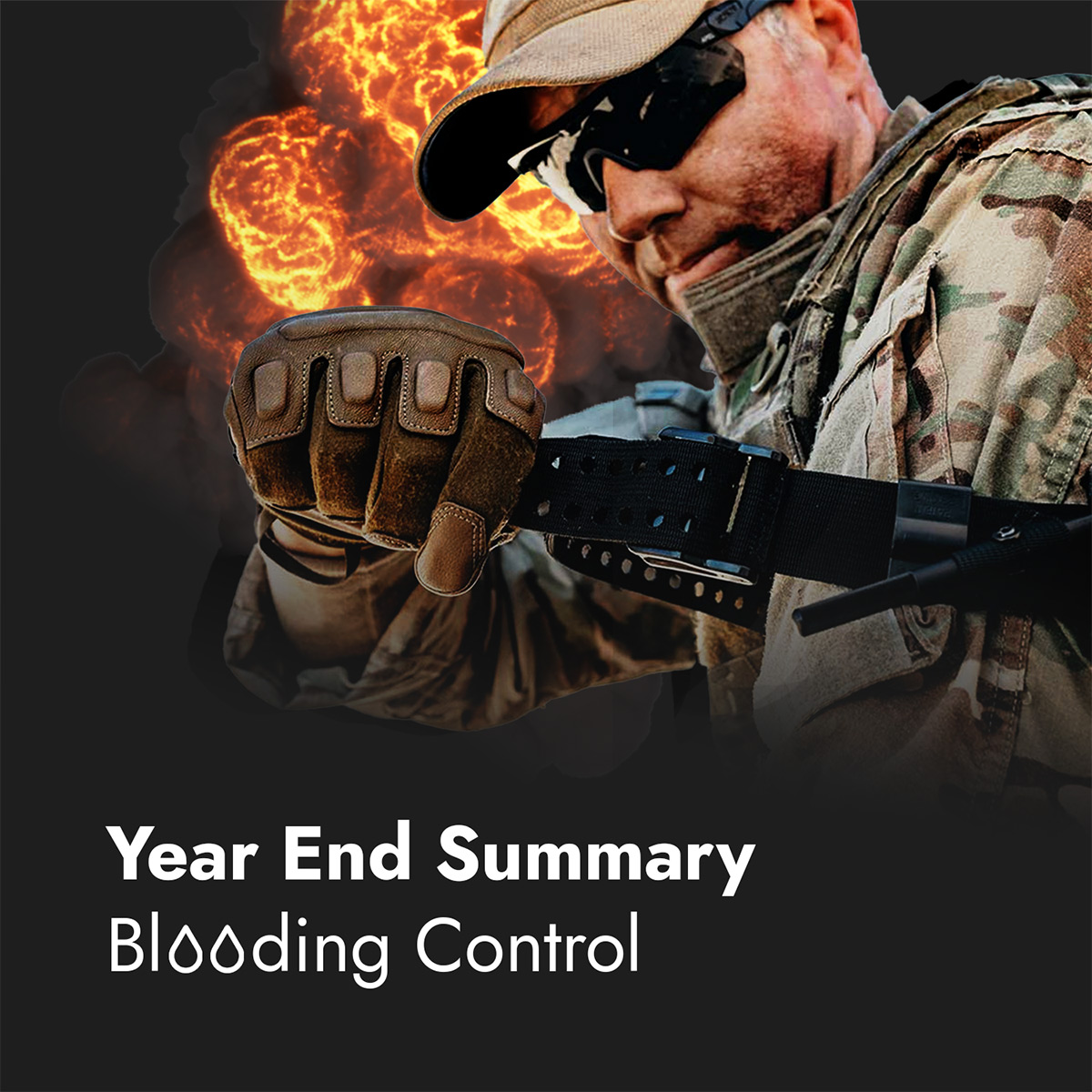 Bleeding control is one of the main things every soldier must be equipped with in the best way. Statistics show that 7 out of 10 people die not from injuries or wounds, but from critical blood loss caused by them. Well-made tourniquet can give the fighter extra two hours to the provision of emergency care. It's the only way to save the life of the injured on the battlefield. This is especially important in non-sterile conditions. Snow, sand, grass, wet earth, mud, grease, water… None of this should prevent the application of the bandage.
Thanks to your support, from September to the end of December last year, we purchased a sufficient number of bleeding control items needed by our fighters. So, let's see what exactly we bought, how much and for what.
Combat Application Tourniquet
It's official tourniquet of the U.S. Army. The Gen 7 C-A-T tourniquet can be used one-handed by turning the special valve (windlass) several times. This makes it easier to use even with a severe injury to one hand.
This tourniquet uses a windlass system with a free-moving internal band to provide accurate circumferential pressure to the extremity. Once tightened and bleeding has stopped, the windlass is locked reliably.
SICH-Tourniquet
SICH-Tourniquet is a Ukrainian invention, developed with numerous tests on and off the battlefield. It is quite similar to the CAT. It has the same operating principle but a slightly different design. For example, SICH is equipped with patented telescopic mechanism inside, which prevents any pinching of soft tissues and their atrophy when applying the tourniquet.
It also has a special, patented technology of ultra-strong bonding of the tape and its guaranteed operation in any conditions.
Krovospas (Hemostatic)
Krovospas is a hemostatic agent invented by a group of Ukrainian scientists led by Doctor of Chemistry Petro Manoryk in the second year of the Russian-Ukrainian war (2016). This is an innovative medical remedy worthy of a particular post.
KROVOSPAS are bandages including a unique hemostatic composition. Due to the properties of the components of the composition, "Krovospas" hemostatic agents are designed to stop intense bleeding, including bleeding from main vessels
Israeli Bandage 8″
The Israeli bandage is the most famous military dressing package. It doesn't require additional compression elements, fixators, or pins for fixation. Suitable for any limb, torso, or even head. We delivered several pieces to Kharkiv.
Other bandages
We also purchased several other bandages (Israeli bandage 6″ and Chinese bandage 6″). They have a shorter length and are slightly more compact.
---
Well, this is how much we'd spent on the tourniquets for September-December 2022. Yes, this was not the main expense item for us last year. We were more concerned about equipping the soldiers with first-aid kits. But now we receive a huge number of requests for tourniquets. Getting them in Ukraine is difficult, although there is a critical need for batches of 700-1000 pieces.
Yes, it's scary to admit, but in the 10th month, war is perceived as something ordinary. The feeling of a complete emergency is disappearing, and the voices in the East are beginning to subside. But the guys in Bakhmut and Soledar don't think so. Currently, the enemy concentrated its capital forces there, and serious battles are ongoing. Therefore, more and more hemostatic agents are needed.
So, while we look for new reliable ways to deliver medical supplies, we would appreciate your support to continue because we need it, maybe even more than before.
---
Many thanks to all who still stand with us. Your resilience is second to none 💔
Slava Ukraini!