Soldier-Signed Postcards
23.04.2023
2023-04-30 21:51
Soldier-Signed Postcards
Autographs from the Frontline
Dive into the incredible process behind our signed postcards, which bring you closer to the courageous soldiers on the frontline in Ukraine.
When you order a signed postcard, you not only provide vital support to these brave men and women but also build a connection that transcends distance and borders.
See how the postcards travel to the soldiers, are signed with heartfelt messages, and make their way back to you as a special symbol of solidarity and unity.
This unique initiative not only helps support the ongoing fight for freedom but also provides a personal touch, allowing you to form a meaningful connection with the soldiers who risk their lives every day.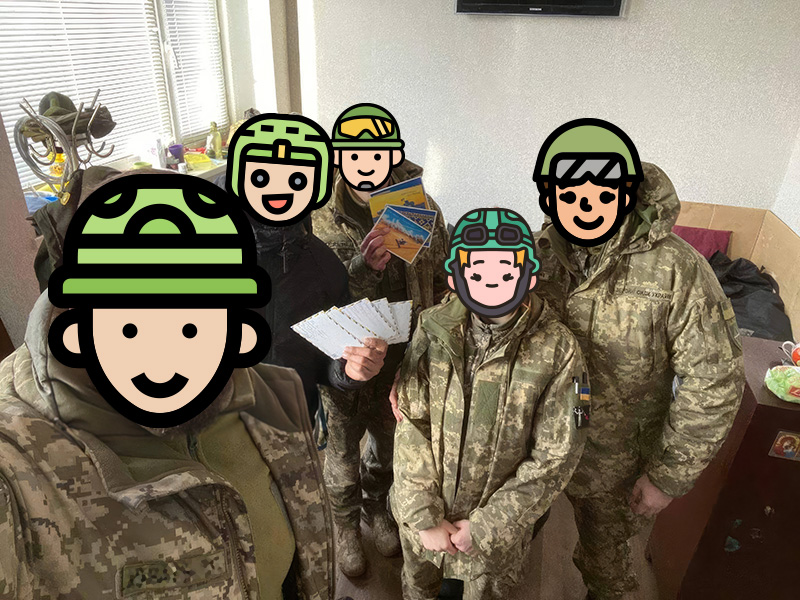 The Power of Unity: Standing Strong Together
When you purchase a signed postcard, you send a powerful message of hope and encouragement to the soldiers, reminding them that they are not alone in their fight for freedom. Each signature on the postcard shows the strong connection between soldiers and their supporters, creating a web of strength that reaches across countries.
Support Through Postcards - Make Your Impact Today
Browse our collection of inspiring postcards, specially designed to uplift spirits and foster unity. By choosing and purchasing these heartfelt tokens, you directly support Ukraine's brave soldiers and contribute to the fight for freedom. Make your impact today!