Our Mission in Action
22.04.2023
2023-04-30 22:06
Our Mission in Action
Our Mission in Action
Discover the incredible work our volunteers do to support the soldiers fighting for Ukraine's freedom. Through tireless efforts and unwavering dedication, our team members come together to make a significant impact on the lives of those on the frontline. In this section, we invite you to explore the various ways our volunteers provide aid to the brave men and women defending their homeland.
Rapid and Reliable Delivery Operations
Our volunteers are committed to ensuring that vital supplies reach Ukrainian soldiers promptly and efficiently. We utilize local postal services for standard deliveries and our volunteers spring into action for urgent or hard-to-reach locations. We also collect and transport essential items from Europe to Ukraine, making sure that our soldiers receive the support they need, when they need it.
Our dedicated team coordinates and tracks each shipment, navigating through various challenges and weather conditions to ensure a seamless delivery process. Their unwavering commitment to our cause helps us maintain a strong and reliable supply chain.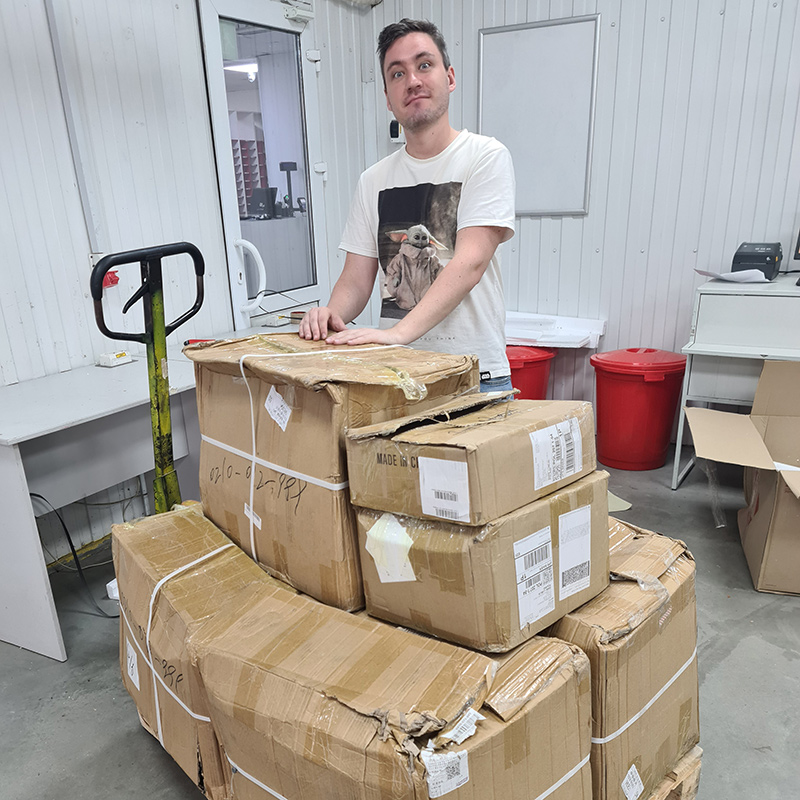 Heavy Lifting and Carton Handling
Our volunteers are always eager to handle more carton boxes, knowing that each one signifies increased support for our soldiers. Despite the physical challenges, they carry cartons up to their homes, sort items, and transport them to local postal services or transfer points. Their determination and strength keep our mission moving forward.
This section highlights their hard work and dedication in managing the flow of supplies, overcoming obstacles, and ensuring that each package is handled with care.
Their tireless efforts are a testament to their passion and commitment to helping Ukraine's brave soldiers.
Precise and Efficient Sorting
To ensure that resources are distributed fairly and effectively, our volunteers meticulously sort items for each combat team. This careful process minimizes storage in warehouses and guarantees that every team receives the exact supplies they need. Our volunteers can quickly and accurately sort items anywhere, whether it's at the post office or during transportation, demonstrating their adaptability and dedication.
By maintaining a high level of organization and attention to detail, they play a crucial role in streamlining the supply process, ensuring that no time is wasted and that resources are allocated as efficiently as possible. Their work is vital in keeping our soldiers well-equipped and prepared.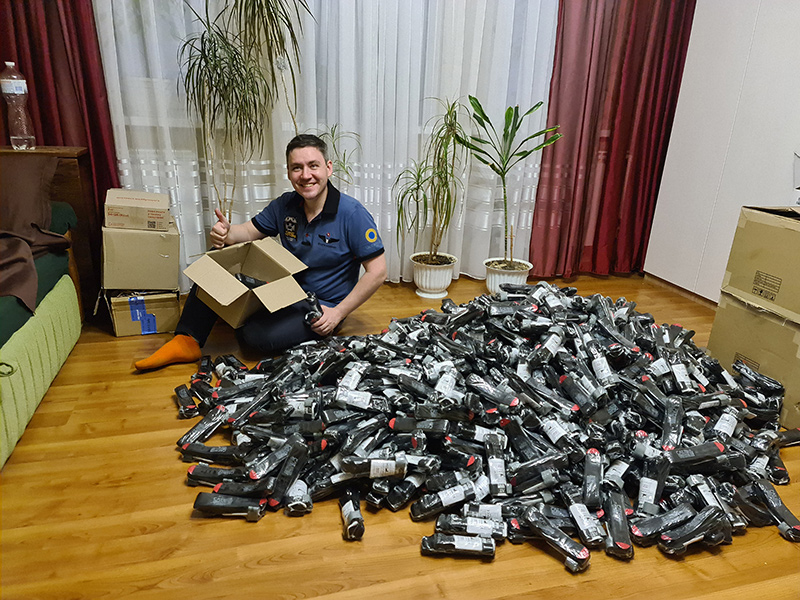 Support Through Postcards - Make Your Impact Today
Browse our collection of inspiring postcards, specially designed to uplift spirits and foster unity. By choosing and purchasing these heartfelt tokens, you directly support Ukraine's brave soldiers and contribute to the fight for freedom. Make your impact today!