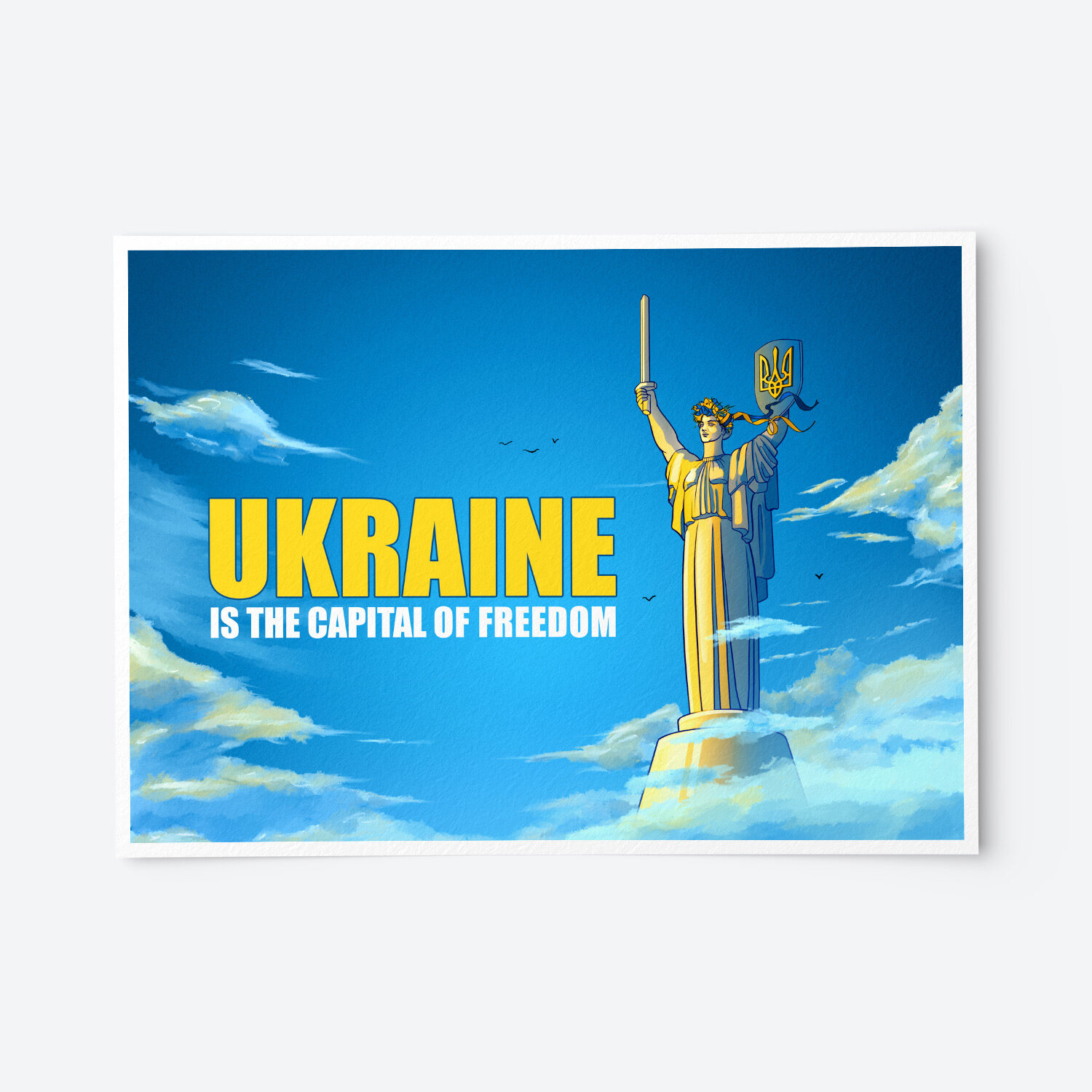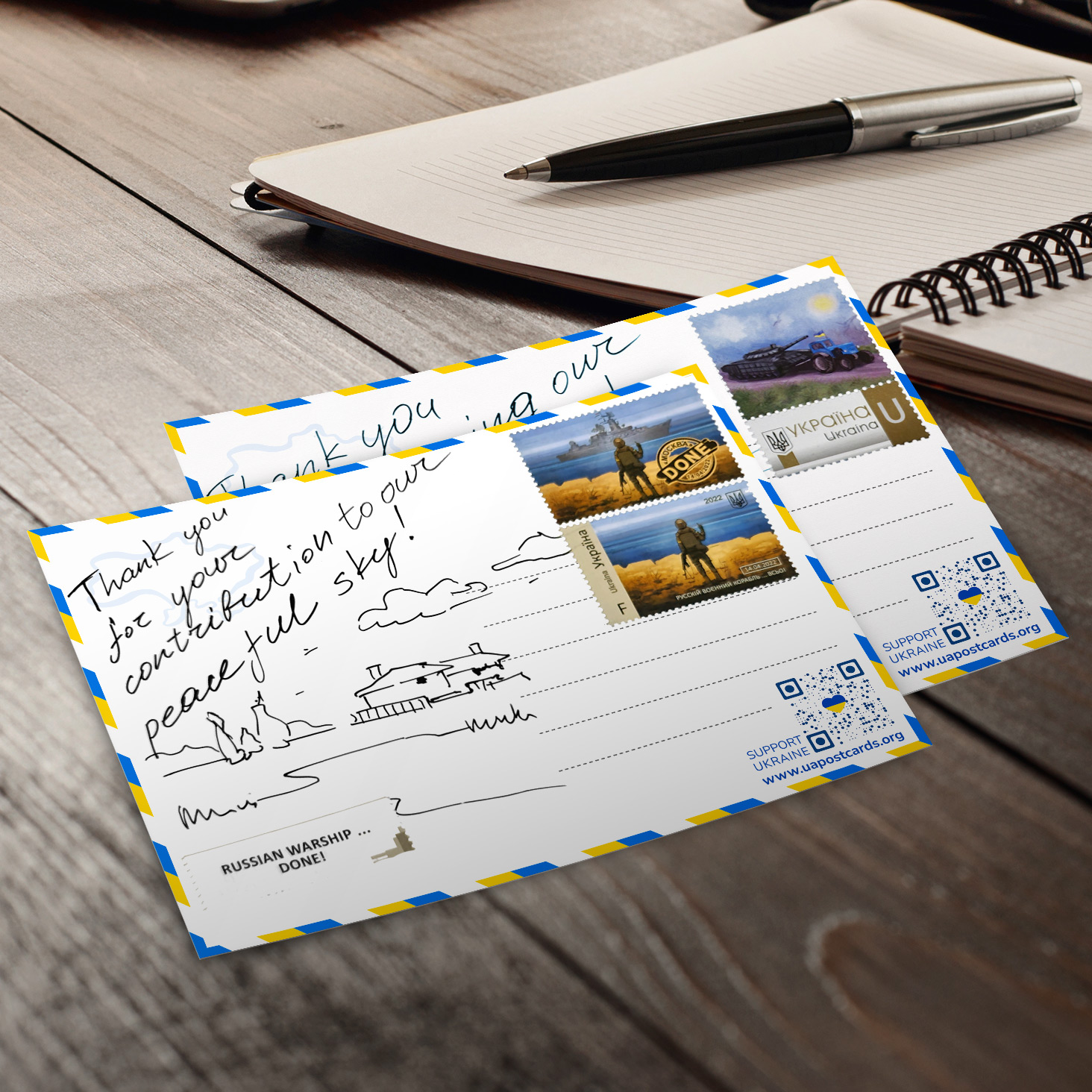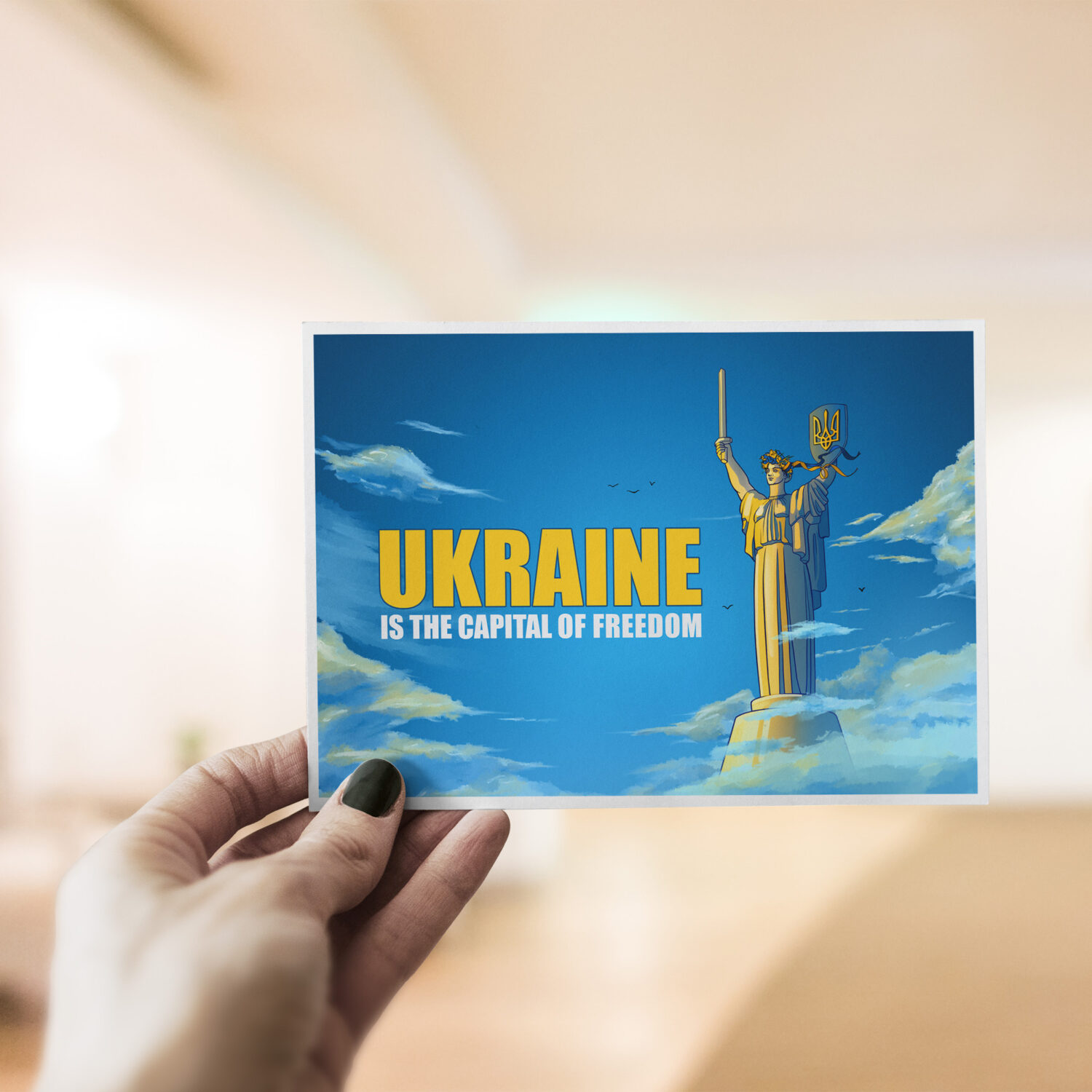 Ukraine is the capital of freedom
The "Ukraine is the Capital of Freedom" postcard captures the unyielding spirit of a nation. At its heart stands the famous Motherland Monument in Kyiv, a crucial part of the National Museum of the History of Ukraine in the Second World War. This enduring symbol of strength resonates with Ukraine's resolve to safeguard its land from invaders, which this time are Russians. Even after 32 years of independence, Ukraine continues its fight for freedom against the lingering shadows of Russia's imperialistic and communist ideologies. But we remain steadfast, confident that victory is on our side. More than just an image, this postcard is a powerful salute to bravery, a song for the steadfast, and a celebration of Ukraine's unstoppable spirit.
Guaranteed safe & secure checkout

Let us tell you a little more about our postcards
How do we mail postcards?​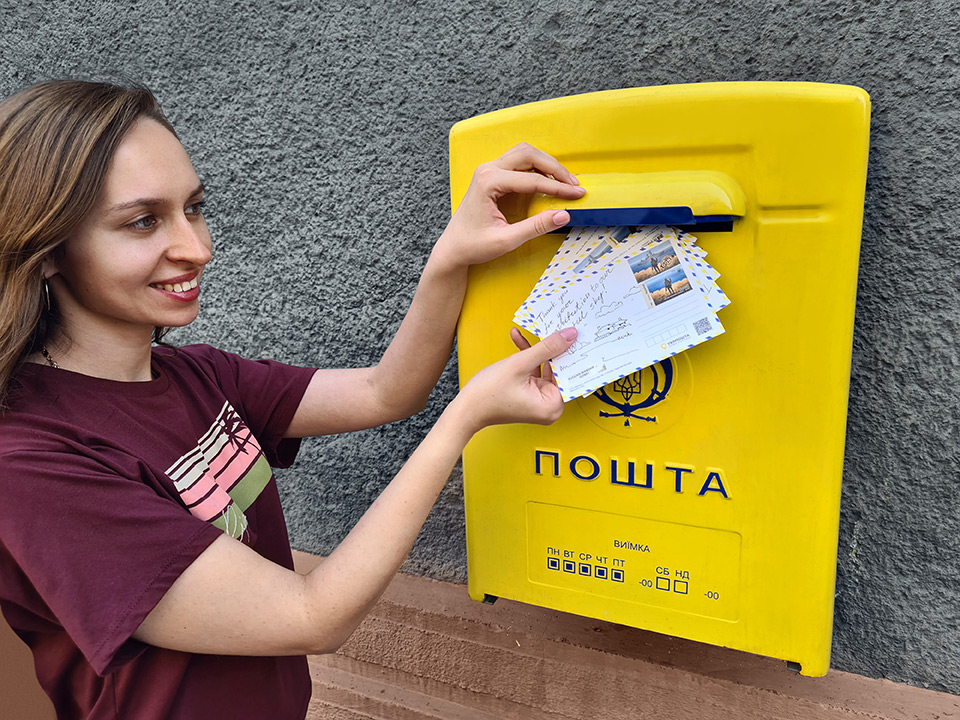 By default, we send you a postcard without an envelope. We just write a recipient's mailing address and stick your selected stamps in the upper right corner of the postcard. This is the most common and beautiful way to receive a postcard.
However, if you'd like to receive a plain card without any text or stamps, choose the "No text" and "Mail a postcard in the envelope" options. We'll mail you a selected postcard and stamps in the envelope separately.
What stamps do we use?​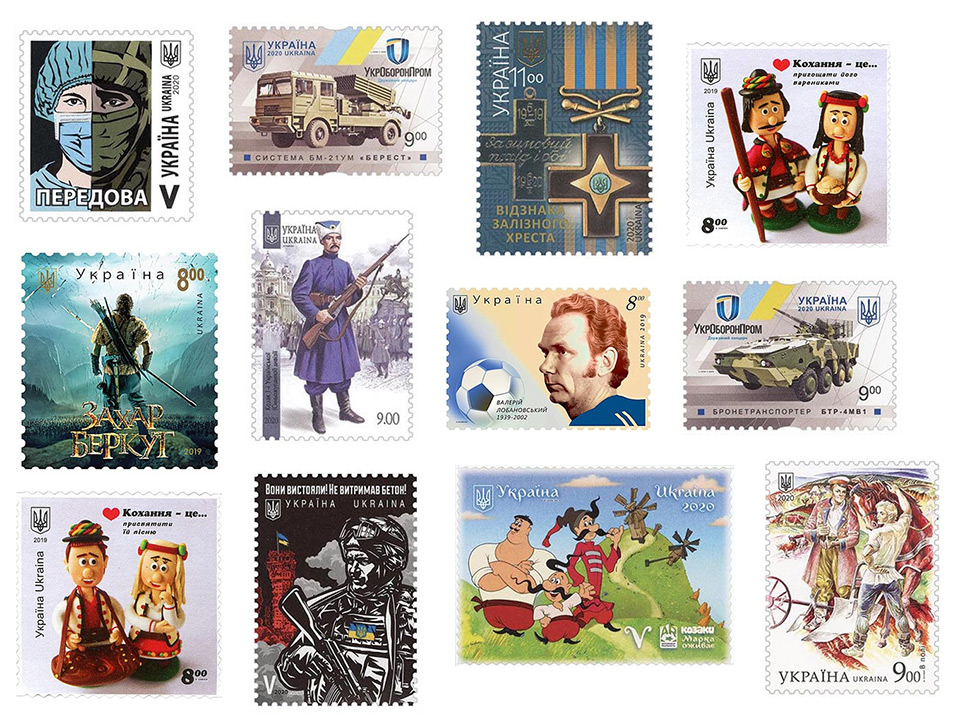 To mail a postcard to you, it must have a stamp on it. The postal service uses stamps as an elegant way to charge you for the shipping. You can choose particular stamps from our exclusive collection about the Russian invasion of Ukraine, or we can select them for you randomly. Depending on the delivery country, we'll need to stick from 2 to 4 stamps. In such cases, we may add additional beautiful stamps from limited collections.
Try to collect all our stamps :)
Who signs postcards?​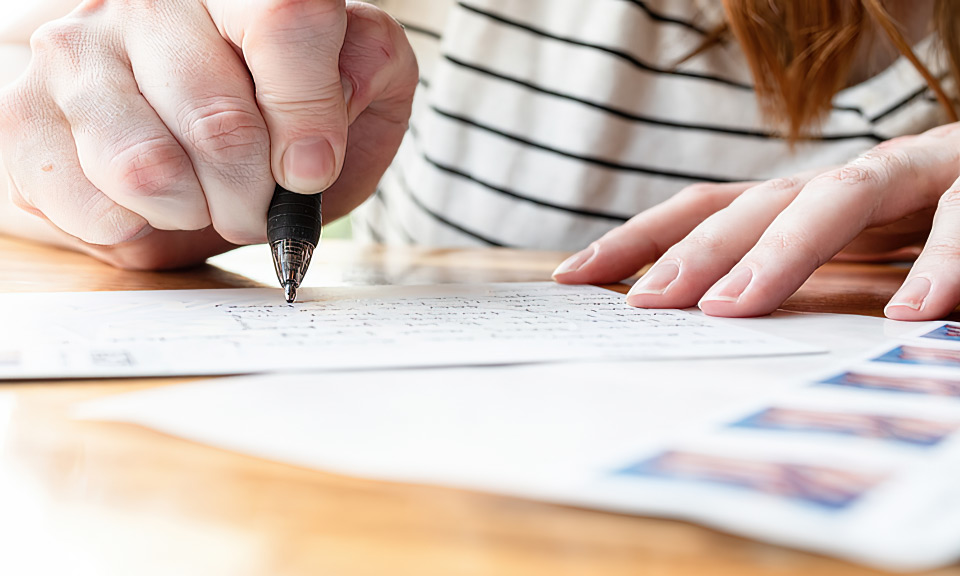 On each postcard, one of our volunteers leaves a handwritten "thank you" message. We are grateful for your support!
If you want to send a postcard to a friend and add your text to it, select the appropriate option when ordering.
You also have a unique opportunity to get an autograph of one of the Ukrainian fighters.
What is on the postcards?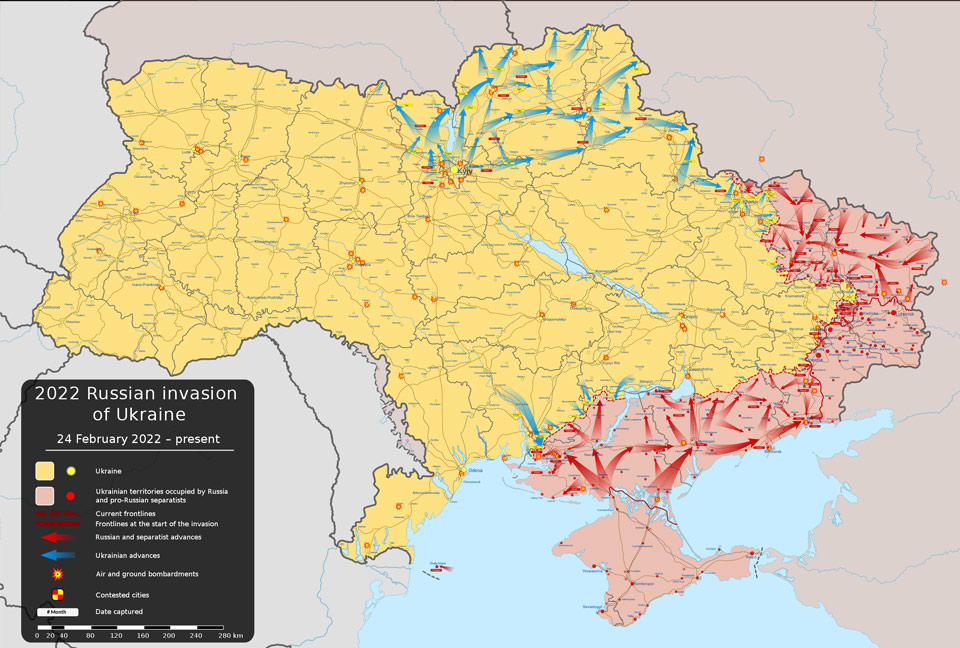 All postcards picture the memorable events of the war. We must not forget this, and we cannot allow this horror to repeat in the future.
Therefore, we want as many people worldwide as possible to know about this, and you can help us spread the word. But now, the main thing for Ukraine is to survive and win.
How do you support Ukraine?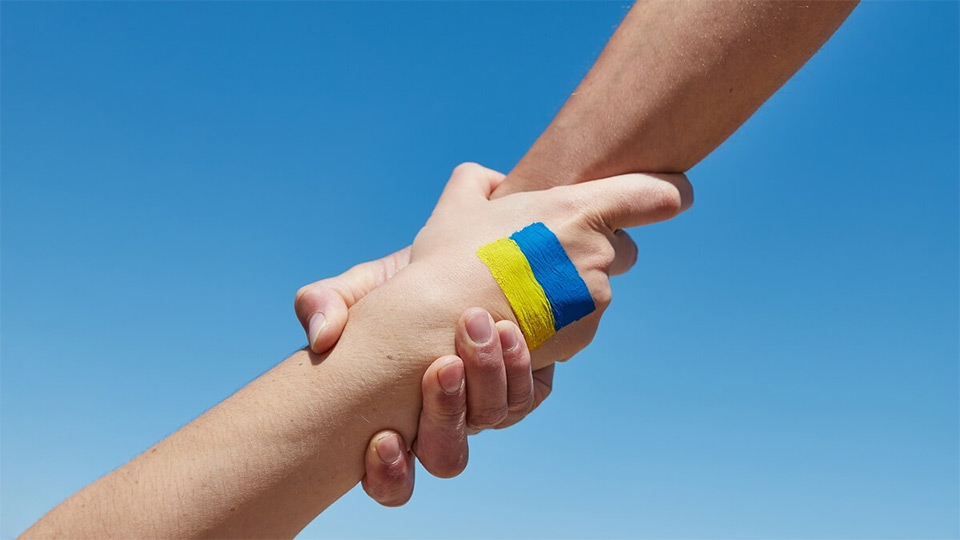 You will receive a miniature work of art and share awareness of the Russian invasion of Ukraine. In turn, we'll be able to buy more drones, first aid kits, and equipment.
Together we can defeat evil! Moreover, it can be done anywhere in the world in the comfort of your home.