UA Postcards team delivered another eight first aid kits to the frontline
17.02.2023
2023-05-19 14:28
UA Postcards team delivered another eight first aid kits to the frontline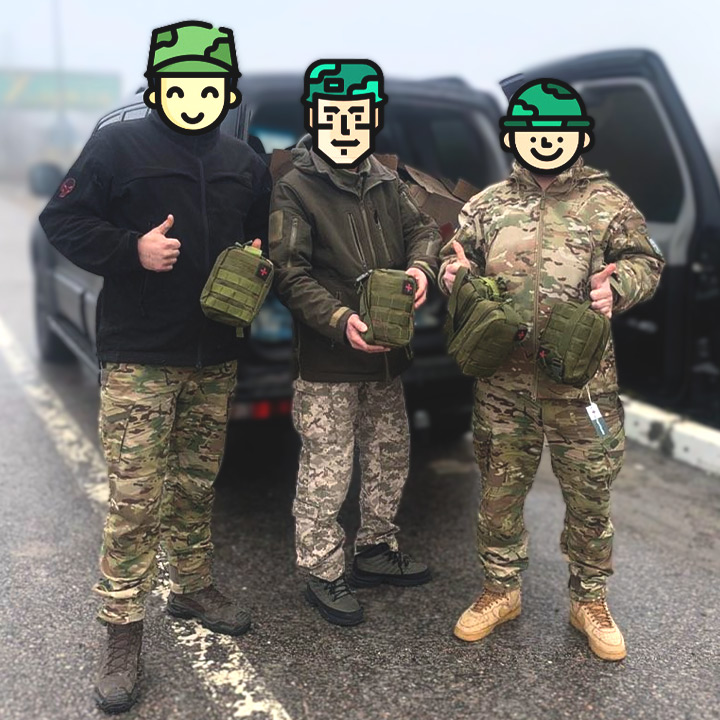 UA Postcards team delivered another eight first aid kits to the frontline
If you've been following us for a long time, you know that first-aid kits are what we deliver most often. A well-staffed first-aid kit is the main guarantee of a saved life. Thus, the mission of the UA Postcards is to provide all needed Ukrainian soldiers with that stuff.
We would like to remind you that each of these kits contains CAT-7 tourniquet, Israeli-type bandage, Celox gauze (or analog), occlusive wound dressings, gauze bandages, scissors, etc. All of these items are designed for rapid use in extreme conditions and are battle-tested. So, yep, we literally pack a significant part of the first-aid kits ourselves with the means that the Ukrainian fighters ask us.
Due to the rapid russian mobilization, the Ukrainian army must constantly be replenished with new soldiers. So, providing newcomers is not an easy task 🙂 However, taking the support you give us, we are sure that we will cope with this readily! 💪
For example, in the photos above, you can see another batch of eight first-aid kits that we delivered to hot spots on the front. The total cost of all first-aid kits was approximately €800.
---
We and our fighters send an astronomical thank you to all our friends abroad! Together for Victory!
Слава Україні!