Three Motorola Radios for Ukrainian Fighters
06.02.2023
2023-05-19 17:03
Three Motorola Radios for Ukrainian Fighters
Three Motorola Radios for Ukrainian Fighters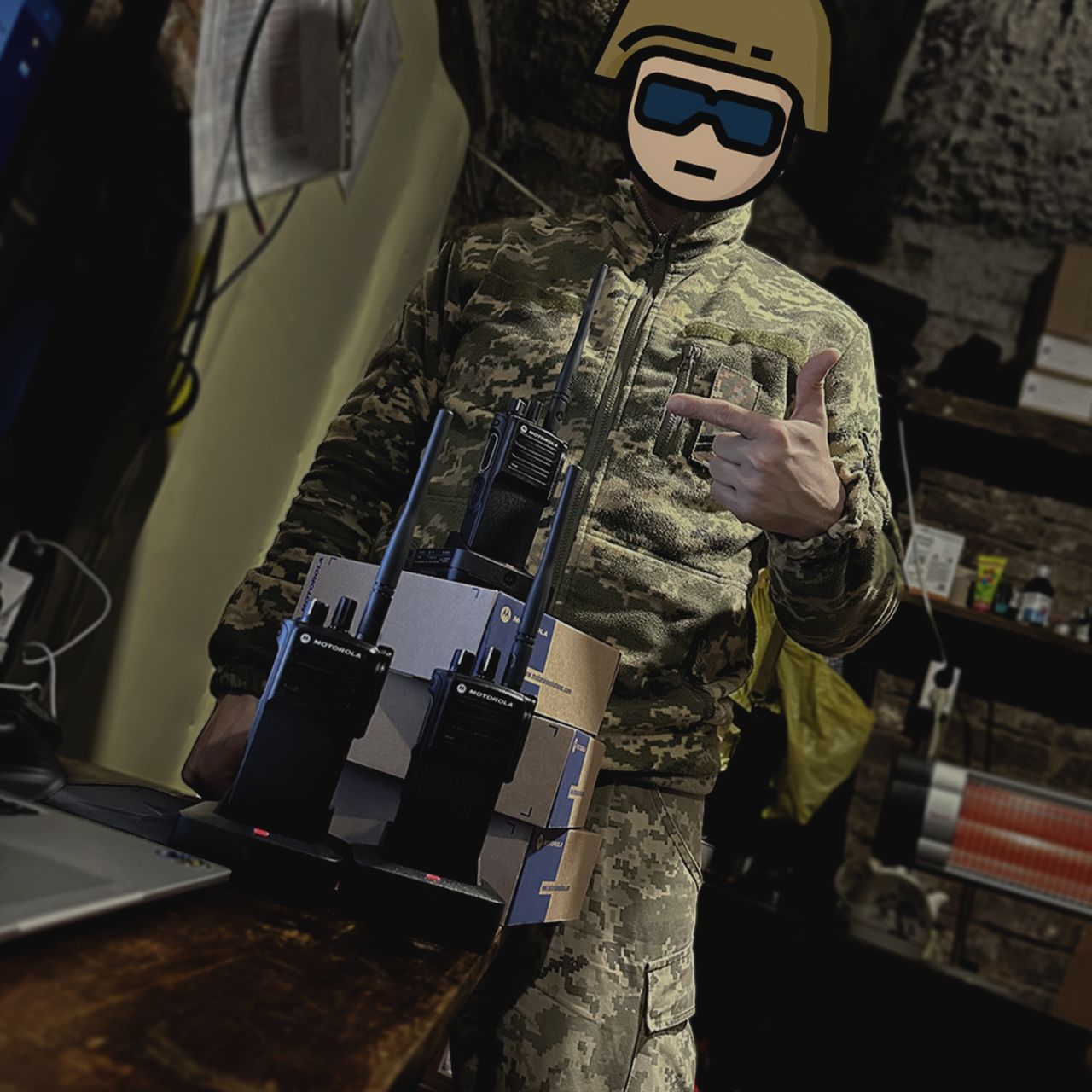 Hi guys! We're happy to share another piece of good news with you. We delivered another three Motorola radios to the frontline 🥳. We also bought three power stations for these radios (Motorola DP4400e), previously reported on our Inst and FB. The total cost of three pieces was €1760.90, and three chargers cost €240.
Why Motorola DP4400e?
Motorola DP4400e is a professional two-way radio, so it's great for person-to-person voice communication. The manufacturer doesn't position it as a military device, but suppliers often claim it's for use in industrial environments. And it really works so because the solid cover protects the device from mechanical damage and getting dirt and grease inside.
Ukrainian soldiers have been using Motorola radios successfully since the beginning of the Russian-Ukrainian war (2014). So, when using Motorola radios, there are no problems with communication settings and compatibility. Motorola DP4400e UHF is one of the latest versions of such devices we use on the frontline. As far as we know, it allows communication at a distance of up to 25 km. Also, the battery lasts well, and the radio can work sufficiently for 12-16 hours.
One of the disadvantages of this radio is the lack of a display. Yep, it is pretty simple in its functionality, but it works pleasingly. The lack of additional functions and the screen ultimately reduces the load on the lithium-ion battery and allows this radio to work longer. So it's an excellent value-for-money solution.
---
We also wanna to say thank you one more time to all the people who made it possible! €2000 means at least 200 bought postcards and a great amount of people all over the world who support us 💛💙
Слава Україні!