Our first First Aid Kits
05.12.2022
2023-05-19 16:02
Our first First Aid Kits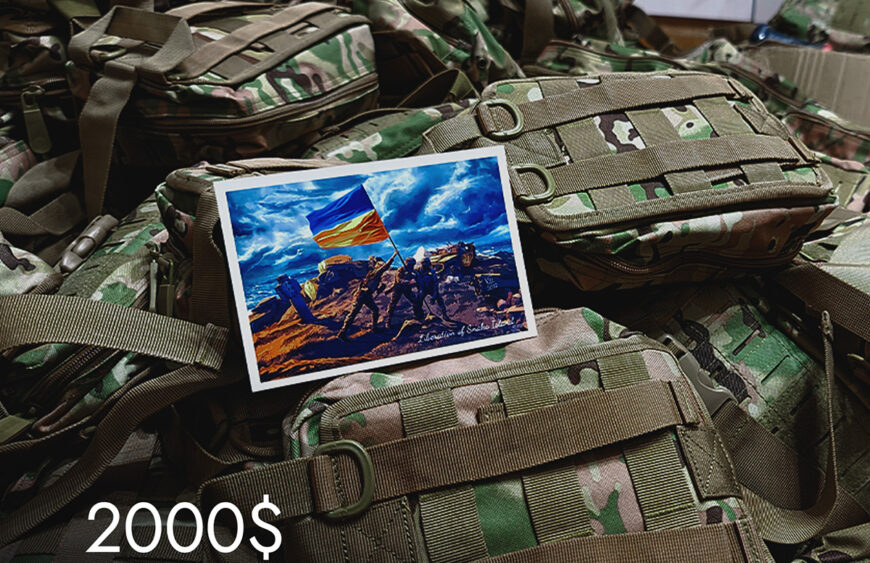 Our first First Aid Kits
The first step is always the most exciting, and we've done it! UAPostcards' volunteers organized the purchase of a batch of first aid kits. And we are proud to say that everybody who bought a postcard is a part of this event Huge thanks to our Olya Onats, Huskaban Ïvan, Алекс Тебенко who brought these little helpers to our fighters.
Each of these kits contains CAT-7 tourniquet, Israeli-type bandage, Celox gauze (or analog), occlusive wound dressings, gauze bandages, scissors, etc. So our defenders can use high-quality medicines and medical supplies quickly, even in a severe injury.
UAPostcards is still a young project, but thanks to your support, we could pay for 21 first-aid kits from the batch of 150, which cost $2000 ($95/kit). It may not seem like much, but 21 first aid kits equal 21 lives saved. 21 lives of Ukrainian defenders and civilians that were saved by all of you, friends
And we believe that there'll be many more soon as we're growing fast
---
By the way, that's not all the cool stuff you helped to buy during the last month. We'll share it as soon as it arrives in Ukraine. Meanwhile, we're starting collect funds for the next batch of first-aid kits, which, unfortunately, are always in short supply.
️ Our goal is 200 first aid kits (approximately $19,000).️
It's a large amount, but we believe we can do it together. If you'd like to help, here're a few options:
Share any post from our official page;
Buy a postcard for yourself or a friend of yours;
Post a review about how you liked your postcard after you received it;
Share with us the idea about how we can improve our project and service.
---
Thank you for standing with us, guys! You're awesome!
Slava Ukraini!