A batch of fuel: it's not much, but vital
30.12.2022
2023-05-19 10:23
A batch of fuel: it's not much, but vital
A batch of fuel: it's not much, but vital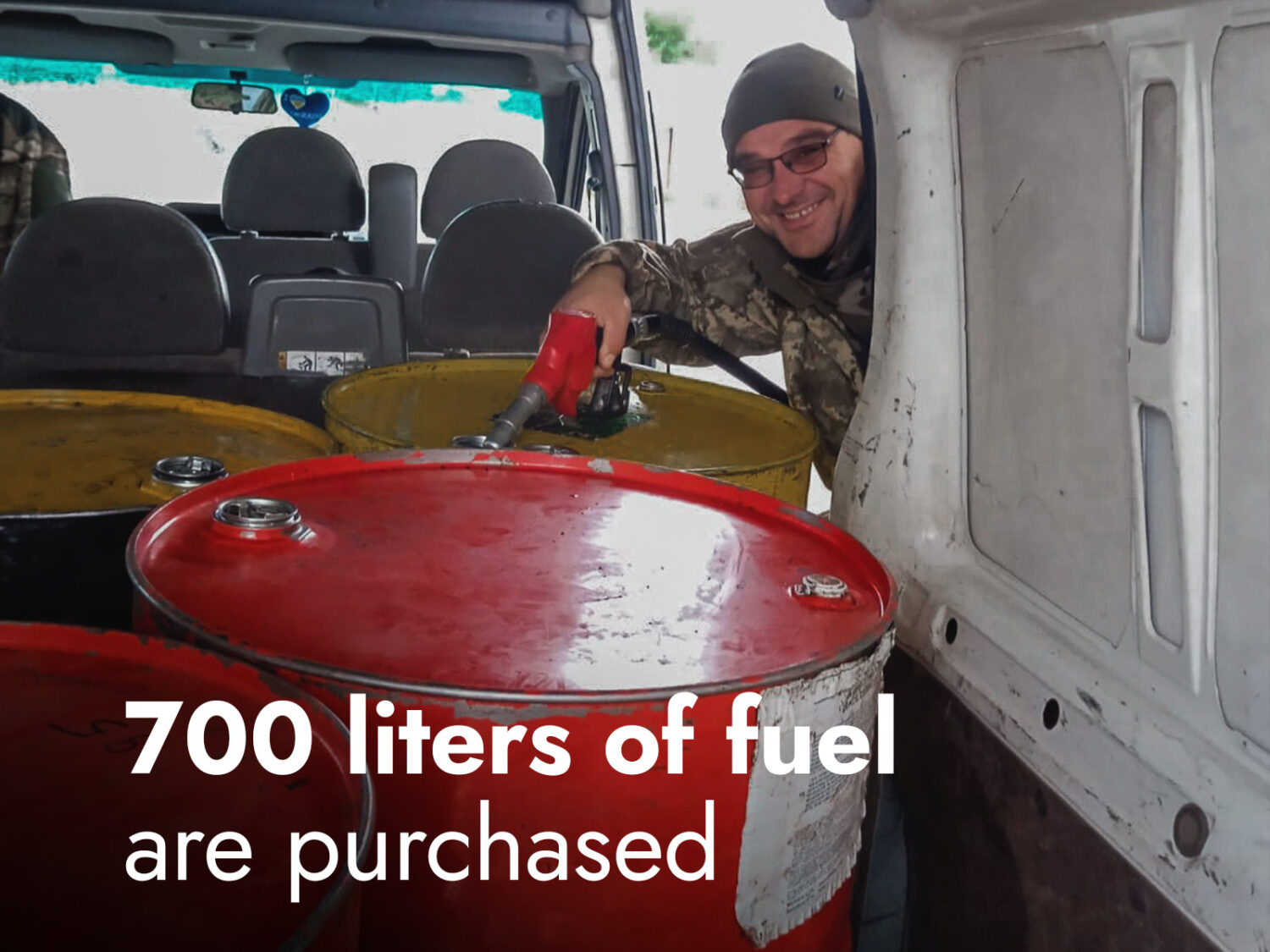 What does fuel mean for fighters? Only a little on the frontline work without diesel or gasoline. Everything from armored vehicles to elementary heating devices needs it. This necessity is especially felt in the winter when not only transport and equipment but also numerous portable generators have to be refueled.
At the very beginning of our project, fuel was the best choice for us to invest in. It was exactly the relatively inexpensive but vital thing we could afford. So, many thanks to all the kind people who supported us from the start! You gave us exactly the resources we needed to take these first steps🙌. But now, our project is growing fast, and we are investing more and more money in various medical equipment and scouting drones. So, stay tuned, 'cause, as they say, "the further, the more."😉
Meanwhile, our first batch of fuel flew off like hotcakes. So, let's raise some funds for another batch like this or an even larger one!
---
By the way, you know that not only funds can help the deal, right😉? We'd like to name some other helpful things everyone can do.
Share any post from our official page;
Post a review about how you like your postcard after you received it;
Share with us the idea about how we can improve our project and service.
---
We are sure that there is no small or big support. For Ukraine, it's all equally important 🙂 Even the thought that we are not alone in this fight makes us stronger 😊
Slava Ukraini!