Resilience and Love: Ukraine's War and Hope Through a Postcard
21.05.2023
2023-07-04 14:21
Resilience and Love: Ukraine's War and Hope Through a Postcard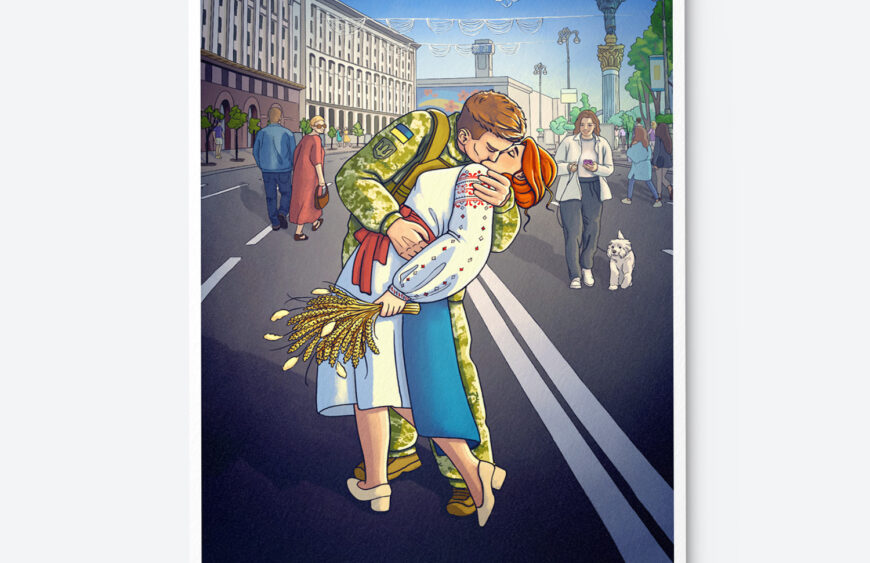 Resilience and Love: Ukraine's War and Hope Through a Postcard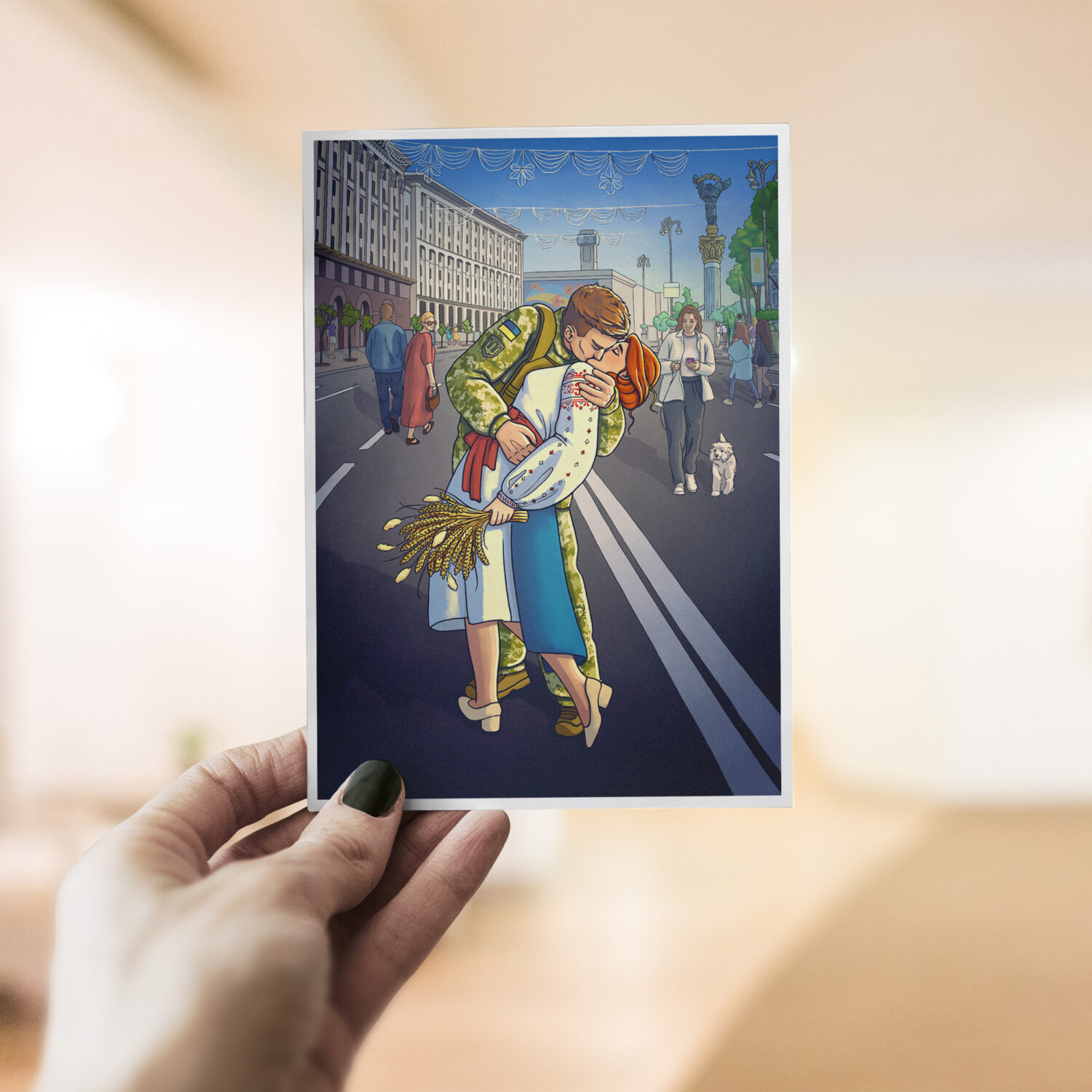 There is no real personal story of a Ukrainian couple behind this postcard. However, it could represent any of our soldiers and their loved ones. In a broader sense, it symbolizes the dream of all Ukrainians to be on Kyiv's central street, celebrating victory over the Russian invaders by embracing and kissing their beloved.
Similar to the iconic photograph "Kiss" taken in Times Square after the end of World War II, which inspired our design, we long with all our hearts to return to the joys of a peaceful life. No matter how brutal the war may be, it cannot be won without love – for loved ones, family, and country. Therefore, the unwavering desire of our defenders to be reunited with those they love and to bring peace and prosperity back home serves as their mainstay in the fight against the enemy.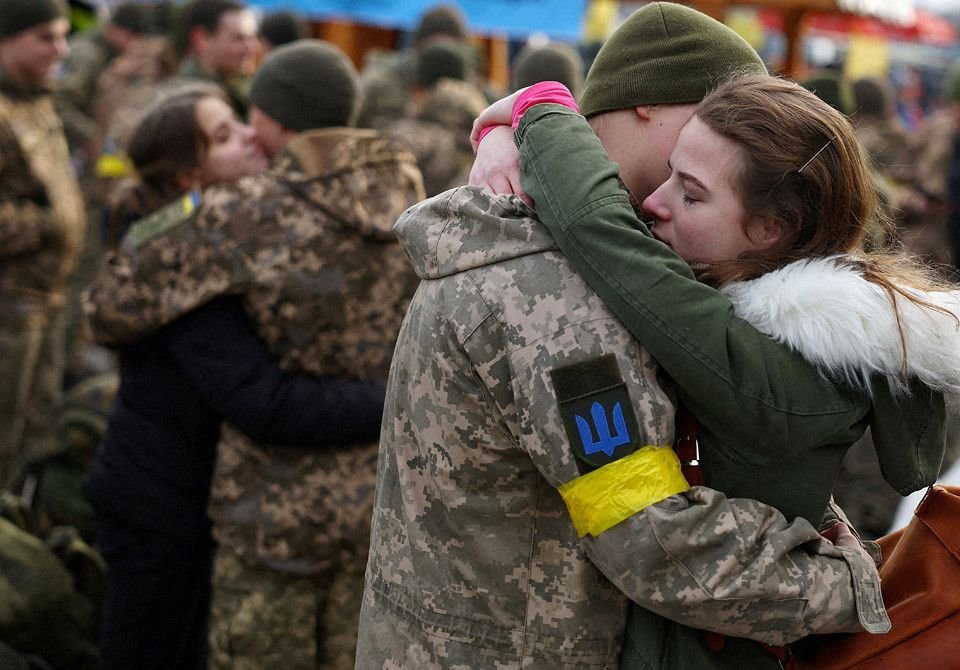 Indeed, war can destroy relationships and divide families, but it can also strengthen them and give rise to new love stories. During a year of full-scale war against the Russian invaders, the number of marriages in Ukraine increased by 4% compared to peacetime, with over 2,000 couples getting married right on the frontlines. During martial law in Ukraine, military personnel are allowed, in particular, to marry online by video call.
Ultimately, in times of war, love becomes a source of strength and resilience, providing solace and inspiration to those fighting for freedom. The postcard in front of you represents every love story and embodies the collective love and support of all Ukrainian couples and families who stand united in their unwavering commitment to defend their homeland.
"Spread Love and Inspiration: Order this Postcard to Stand with Ukrainian Soldiers in their Pursuit of Peace!"
Your help makes a difference! 💙💛
---
Uncover Inspiring Postcards and Make an Impact for Our Brave Soldiers!