Destruction of the Kerch Bridge: Symbolic Blow to the Kremlin in the Ukraine-Russia War
29.05.2023
2023-07-04 14:50
Destruction of the Kerch Bridge: Symbolic Blow to the Kremlin in the Ukraine-Russia War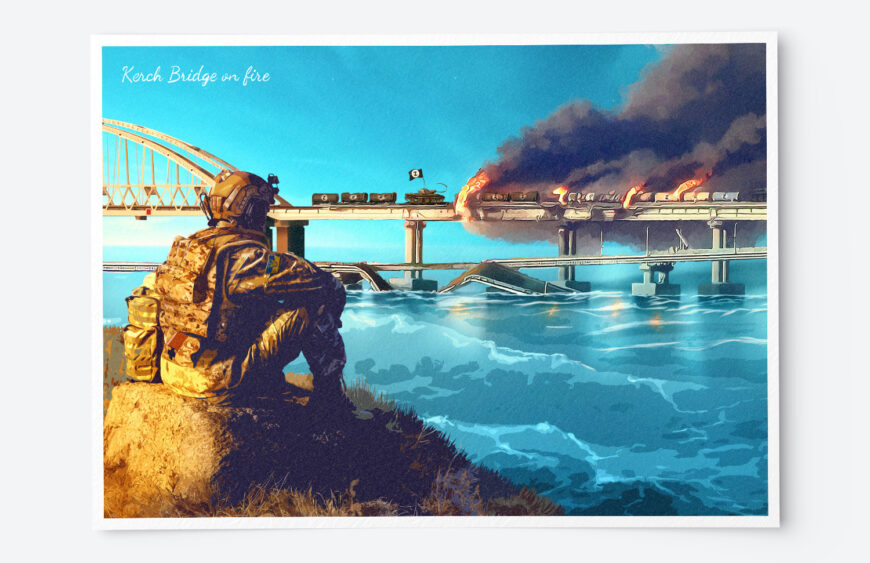 Destruction of the Kerch Bridge: Symbolic Blow to the Kremlin in the Ukraine-Russia War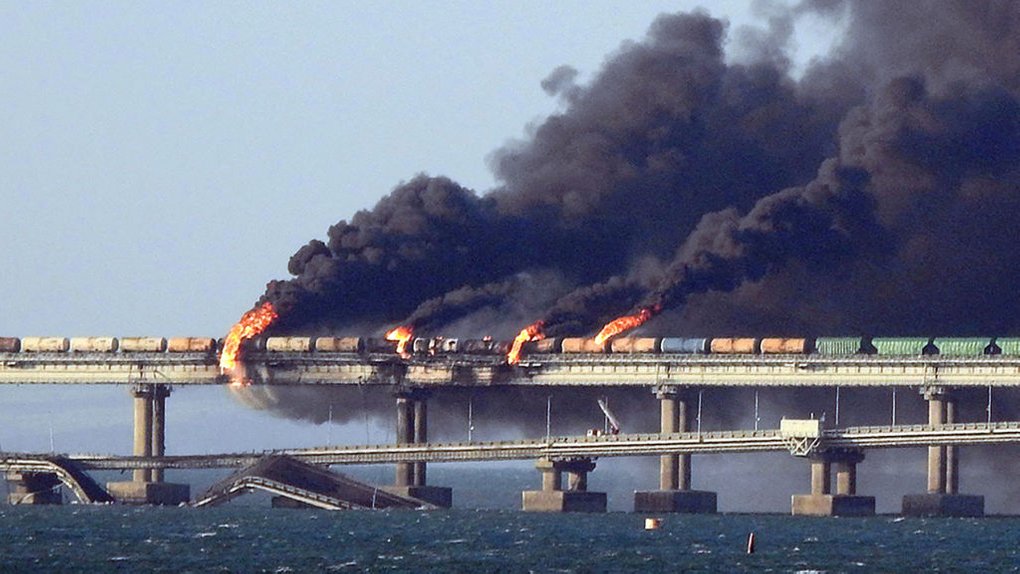 The Kerch Bridge, a vital transportation link connecting mainland Russia with the occupied Crimean Peninsula, became a significant and symbolic battleground during the ongoing war between Ukraine and Russia.
In 2014, Russia invaded and annexed the Crimean Peninsula from Ukraine, prompting international condemnation. In an assertive move, Russia constructed the Kerch Bridge in 2018 despite objections that it violated Ukraine's territorial integrity. The bridge was strategically important for Russia and Crimea, and Russian President Putin presided over its opening.
With Russia's full-scale aggression against Ukraine in 2022, Crimea was a crucial bridgehead for Russia's attacks on mainland Ukraine. The occupation of Crimea provided Russia with strategic advantages, enabling missile strikes on Ukrainian civilians from the Black Sea.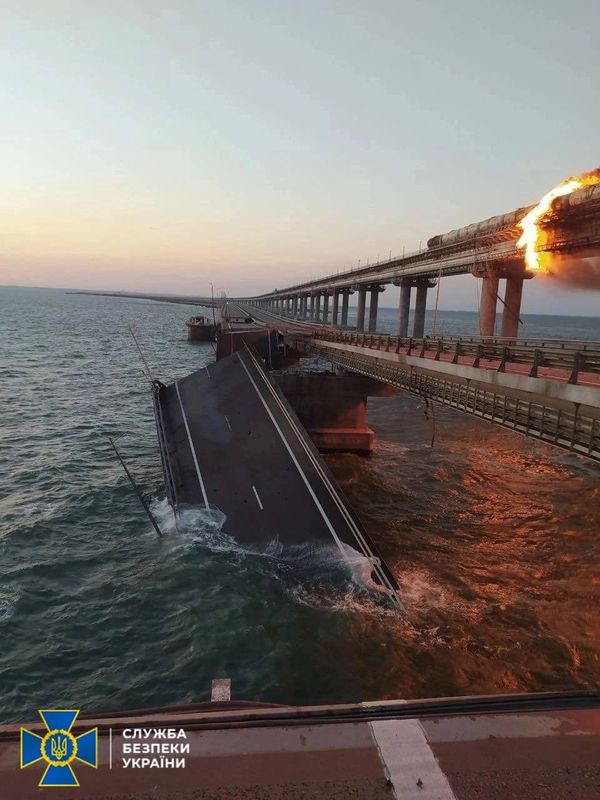 On October 8, 2022, reports emerged of significant damage to the Kerch Bridge, raising speculation about the cause. Russian officials claimed a "truck detonation" occurred on the bridge, attributing the act to Ukrainian sabotage. In response, Ukraine suggested that the explosion and fire on the Crimean Bridge were linked to internal conflicts between the FSB of Russia and the Russian Ministry of Defense.
Anyway, the Kerch Bridge's destruction was celebrated by Ukrainians, as it symbolized a disruption in the flow of Russian military supplies and served as a reminder of the violation of Ukraine's territorial integrity. While Russia restored partial rail and road traffic quickly, complete restoration would take considerable time. The attack provided a symbolic victory for Ukrainians and dealt an embarrassing blow to the Kremlin.
Capture a Historic Moment: Get the Kerch Bridge On Fire Postcard Now!
Appreciating your priceless help! 💙💛
---
Check Out Touching Postcards and Help Our Soldiers!