Support our Defenders and Send Your Postcard (Forwarding) – How It Works (en)
30.04.2023
2023-04-30 21:40
Support our Defenders and Send Your Postcard (Forwarding) – How It Works (en)
Our simple and seamless process ensures your postcard reaches the frontline with ease.
Place your order: Start by placing an order for our postcard forwarding service on our website.
Receive a unique shipping address: After your order is confirmed, we'll provide you with a unique shipping address where you can send your postcard.
Send your postcard: Write your heartfelt message and send the postcard to the provided address.
Translation services: Upon receiving your postcard, we will add a translation, if needed, to ensure your message is clear and meaningful to the frontline fighters.
Hand-delivered by volunteers: One of our dedicated volunteers will then deliver your postcard to the frontline, personally handing it over to one of our heroes.
By following these simple steps, you can make a difference in the lives of those who fight for our country and freedom.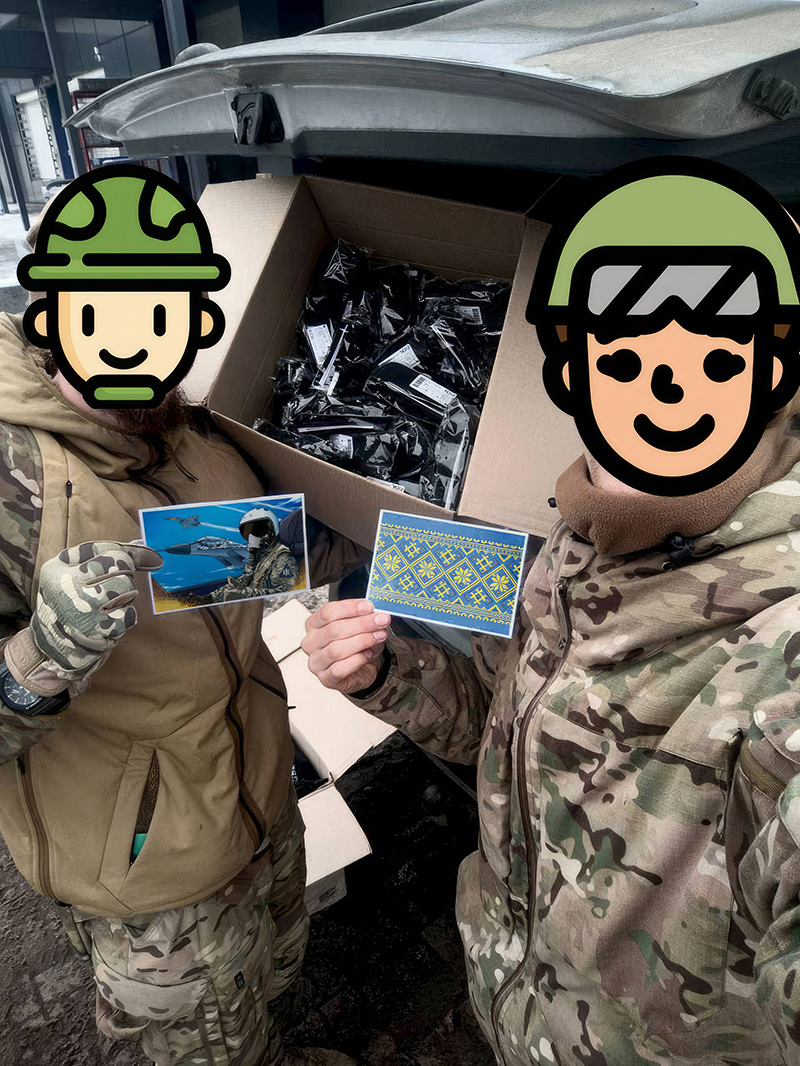 Share Your Support
Send your postcard to us and we will deliver it to the soldiers fighting for our freedom. Your uplifting words and appreciation will remind these courageous fighters that they have the steadfast support of people around the world. We'll make sure your postcard gets to one of these dedicated soldiers, boosting their spirits and strength during tough times. Your support makes a difference in their lives as they protect our freedom. By taking the time to express your support, you can help uplift their spirits, give them strength in difficult times, and assure them that their sacrifices do not go unnoticed.
Fuel the Spirit
A simple postcard can make a powerful impact on our heroes' wellbeing. Your heartfelt messages remind them that they are not alone, that their sacrifices are appreciated, and that their fight for our country and freedom is not in vain. Each message of support serves as a beacon of hope, inspiring resilience and determination in the face of adversity.
Make a Difference
Your postcards not only boost the morale of our fighters, but also contribute to a greater cause. Proceeds from postcard sales are used to purchase essential supplies, medical equipment, and other necessities for our defenders. As a result, your participation directly supports their wellbeing and their ability to protect our nation.
Support Beyond Words
By sending a postcard, you not only share your encouragement but also contribute to providing vital resources for our heroes. Together, we can help make their challenging journey a little easier, one postcard at a time. Your support enables them to focus on their mission with the knowledge that they have a strong network of people rallying behind them.